Happy Manifest Monday. Can you feel the time
ticking down. It's going to be Winter on Saturday!
And Rise of Skywalker comes out Thursday night?!
I'll be seeing it on Friday.
I am sharing my favorite way to create content.
Here goes,it's real simple. Especially if you
don't have a lot of time to create. Create
when you get inspired. Here's the trick. When
the inspiration hits, create and create till
you can't anymore. Ride that creative wave!!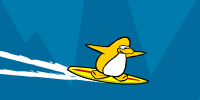 When I feel like that, I write, work on my monologues,
plan out goals I want to accomplish. I use that sacral chakra
energy which is from right above your belly button.
I let it all out. I get a lot done for myself.
I co wrote a screenplay with my creative partner like
that. I wrote blog posts, newsletters and other creative
writing way in advance. When I couldn't create because of other
obligations,I still had content to use.That is how I keep Swanofdreamers going
since 2008! That is how I keep all my social media accounts running.
Then when I can't create, I spend time filling myself up.
With watching movies, youtube, reading books, walking,
watching the clouds sail by, listening to music, playing with my son,
spending time with friends. I fill myself up creatively then
when I am ready I can let it flow out of me.
Fill then Flow..Fill then Flow..It may not work for
everyone. It works for me. It's simple. It may work for
you.

If you have that creative ideas you need to do. Try this
way.
Leonie Dawson calls it riding the Donkey
. We are
all born with creative gifts. Don't let them fester.
Let them out. This method requires no lists or planning.
Promise me, if you feel the creative wave upon you, ride
it. Let yourself be surprised on how much you can get
done in your life!