Finally, I saw Twilight!!! I have read all four books. I loved the first three: Twilight, New Moon, Eclipse. Anyway, so I like Bella.. In New Moon, she went through a lot and Jacob was there in a way Edward couldn't be. As much as I adore Edward, I really love Jacob even more.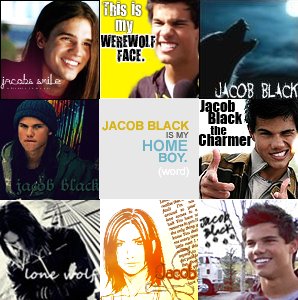 Back to the movie: Twilight captured the book really well. Most of the characters are as I imagined them to be. The chemistry between Bella (Kristen Stewart) and Edward (Robert Pattinson) are smoking. Of course, my Jacob (Taylor Lautner) was so cute! I am looking forward to New Moon as a movie. Anyway, I say go if you haven't seen it. If you never read the books, I feel you can still enjoy the movie. I have to admit. I do want to see Twilight a second time on the big screen.
I had a wonderful Thanksgiving with my mom. I've been having some romance issues. Being with mom and watching Twilight today brought me out of my funk. And I want to give a big Thank you and hug to
Kathryn
for giving me a lovely blog award. Check out her blog. She does beautiful work.
Glad you all enjoyed my birthday tribute to Jimi. I'm going to work on more videos and maybe an audio post as well. Have all these ideas swirling in my Aquarius mind. Anyway, all of you enjoy your weekend. Go see Twilight. You'll love it.