Happy December, my friends. It's Holiday time.
It's also Manifest Monday! See Billy Dee knows
it's time to manifest greatness in your life.
I know people like to wait till the New Year to start anew.
Why wait till January 1, 2020 to start! Start today
to plan your new life. So when 2020 comes
you will already be ahead of the game.
Here is a simple way to start. Get a fresh composition
notebook. Here is a picture of my cover of my book
of ideas.
Take the second page, if you have fear of the first
page. Now, here is the easy part. Write out your dreams.
I don't care how "silly" or "small" or "outrageous" you
think they are. Sometimes the best ideas come from
these places. Write them all out until you are tired.
Then pick one dream or goal.
Then do what the author Sark calls a "micro step".
Break down your goal into easy micro steps to do.
Here is a goal I am all too familiar with: lose
weight or as I like to call it release weight. To me
Losing weight implies that I want it it back! It can stay
gone!!

So you can start today with that goal. One of my favorite ways that
have helped me with weight loss is drinking more water. Today,
ditch all the juice, soda etc. Today drink water as much
as you can. If you feel hungry, drink water.
How about start intermittent fasting? I love doing that.
Today, how about stop eating at 6pm pr 7pm. Then tomorrow when you
wake up, stretch your fast till noon. Then eat till noon to 8pm.
You can do that.Look at that two easy ways to help release weight. You can start
today. Seriously. Today or heck, even tomorrow. By 2020
you'll be fully on your weight release journey. Whatever
your goals are. Start today not till the a new year or new
decade starts!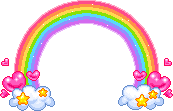 Please come back, next Manifest Monday. When I talk about
one of my favorite ways to create content.