Happy Autumn, my friends!! This looks like a beautiful country Autumn road that I like toget lost in for a while. How was your summer? Was it all that you wished it to be? If so,that is great. If not, guess what you have another whole season to go on new adventures to.
This sweet Autumn faerie has come in to remind you that you have 99 days left of the year.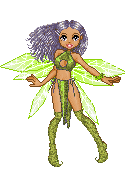 99 glorious days to manifest, make merry and be the best you can be as the year and decade ends. That's right. We will be going into a new decade.

Your book of Autumn for '19 hasn't been written yet. It starts today. Start anew. Make new resolutions. Make new dreams. Sail away to new destinations.One of my Autumn goals is to release at least 10-15 pounds. Do my best to deal with stress sweetly instead of overeating.
So wish me Autumn luck my friends. I look very Autumny in my orange sweater.I am wishing you all the best and brightest this season. Share with me in the comments your Autumn goals, dreams and wishes. I love to hear.