The wheel has turned
The ball has dropped
A brand new year has arrived
You can look back, if you must..
Now is the time to dream, plan, manifest
your new year.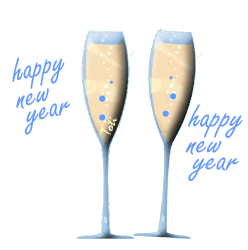 2019 is a big year for me. I enter
a new decade and hit a milestone birthday
in 23 days.
I am just as excited as I was when I turned
10, 13, 18, 21, 30, 40,....
I am wishing you all a great new year.
May this be the year you break out of your
old programming;and, your deepest
wishes come true.
Thank you to my long time readers and new ones
for spending time here in Swan of Dreamers.
The light is always on here. Blessings to you all.