Happy Friday, my friends. It's the day after Thanksgiving. I hope
you had a great Thanksgiving. I did. It's also a Full Moon tonight.
And the sign of Sagittarius begins today. Sagittarius' energy is
full of optimism, expansion, luck and adventure. Qualities we
can use as the holiday seasons starts. Here on this side of the
hemisphere, we are going into the darkest days before the sun
returns on the Winter Solstice. We all need to feel that
Lady Luck is giving us a sweet kiss and hug.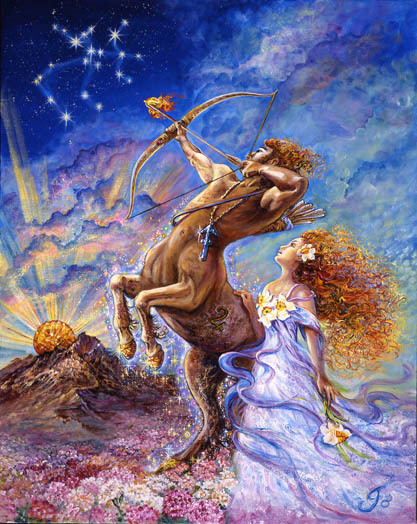 For the past week, I've been feeling a bit moody. Old memories,
slights and anger have risen up. I feel we need to clear
ourselves emotionally if we need to achieve great things.
I can take it for a while. I like dwelling on the sunny side
of the street, personally. So I decided to Aim high during
Sagittarius season. It is time to take a chance on yourself.
Dream bigger, dig deeper and outstretch your hands
to greater good. That is exactly what I am going to do.
I hope you do too. Because you are worth having a great life.
This is made by having a string of great days. How do you have
a great day. Each moment you do your best to live for what
makes you truly happy and authentic. If that means crying
for a bit or being depressed, then do that. Let yourself
feel then move into what you need to do to be happy,
content and peaceful.
This holiday season. Thrive, live and soar, my friends.