Wishing all of you to find your own very pot o' gold on this St. Patrick's Day.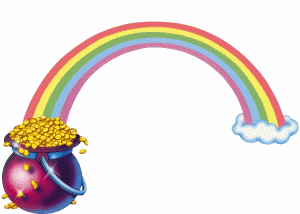 Today, I found out it is Nat "King" Cole's birthday! When I was about 16, my mom got a 4 record album (Vinyl) set of
Nat King Cole
. She started playing his music and I fell in love with him. His voice is beauty to me: Rich and Deep. As well as being a talented vocalist, he was also a wonderful Jazz pianist.
Nat for me defined elegance, style and class; He also has the honor of being the first African American to have his own variety show:
The Nat King Cole show
in the late 50's. Nat's legacy lives on not only in his children including his daughter Natalie Cole but his vast amount of music he has left behind. In honor of what would have been his
90th birthday
, I'm posting two videos of him. If you don't him, please check him out. He is worth getting to know. There is only one Nat "King" Cole. There will be never be another like him.
Here is one of my favorites:
Pretend
.
Nat singing
Let There Be Love
.
I love you Nat! As always, Sweet Dreams to you all.