I always had a romantic soul. It's just the way I am. As I grew, I found myself falling in love not with just people. I fall in love with poems, flowers, places, clothes, colors and movies. It's no surprise to me that I've fallen in love with another movie. The twist for me it's a movie I've seen before. Usually a movie captures my heart at first viewing.
Last week, I decided to watch
Sleepy Hollow
on Showtime. I saw it when it first came out. I enjoyed the movie.
I love Johnny Depp; Christina Ricci is a fab actress. Still, the movie didn't grab me. My twin and her daughter love the movie. Each time it came on cable, I missed it. Finally, I saw it again. I was enchanted.
Why would Sleepy Hollow connect with me now? I'm not sure.
Perhaps it's the magical dreaminess of the movie or the fact I have been to Sleepy Hollow which isn't that far away from me. Could it the misty gray shots in the forest and in the village? The beautiful clothes Katrina (Christina Ricci) wears; Or the sweetness of the relationship between Ichabod (Johnny Depp) and Katrina. Even how death is portrayed right along side life with brutal artistry. I'm sure I can muse on this for a while.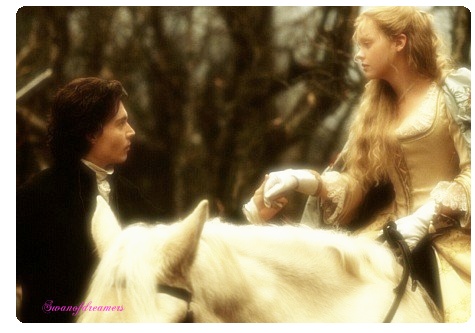 It speaks to me right now and comforts me. Maybe that's what most important. If you like to share with me what have you fallen in love with recently, please do. I love to hear.
As always, sweet dreams.
P.S .I'm glad you all enjoyed the pictures around Union Square. I'm going to be bringing my camera with me when I walk about. Take pictures of my favorite haunts in the city to share. Hopefully, it will help me take better pictures.