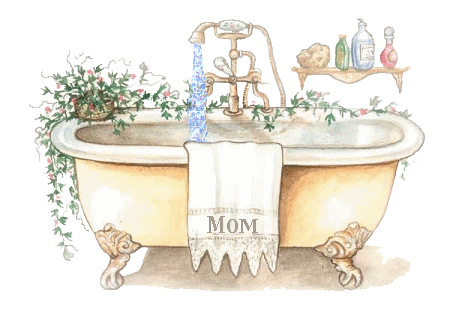 Happy Friday, my friends. Weekly, I like to take a special bath to clear away all the extra energy and negativity that I may have encountered during the week. I do have Sensitive skin, this still works for me. As always, allow your intuition to guide you on what to use.
Warm to hot water
A handful of Rose petals
A handful of Chamomile
Two splashes of Rose water or Florida Water
A liberal sprinkling of Nutmeg
Throw all those goodies in the tub then come on in. I soak in that for about 3-5 minutes. Then let the water out and depending on how I feel put in a bit more nutmeg or flowers. Fill it back up
with the warm water and soak for as long as needed.
When I'm done, I come out feeling all fresh and new. As I would say, My chakras aligned and my energy clear.
Have a great weekend, my friends.
PS Nutmeg is great for good luck, prosperity, protection, clearing away old energy.